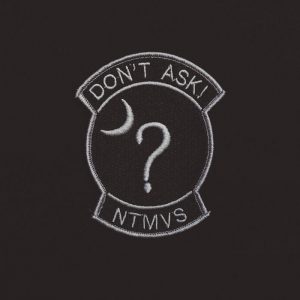 Artist: Nitemoves
Title: Don't Ask!
Cat#: ARTPL-084
Format: CD / Digital
※解説付き
※ボーナス・トラック収録
Release Date: 2016.12.21
Price(CD:JP): 1,900yen + tax
Price(Digital:JP): 1,500yen(Album) / 200yen(1 Track)
---
Tychoの辣腕ドラマー、Rory O'connorによるソロ・プロジェクト、Nitemovesの新作!
NitemovesことRory O'connorは現在はTychoのドラマー(かつてはCom Truiseのドラマー)としての活動をメインにしているが、元々4Tracksとアナログ・シンセ(Arp Odyssey)を用いて、10年以上前から創作に励んできた。このソロ・プロジェクトから彼の音楽的な素養とサウンド・クリエイターとしてのセンスがひしひしと窺える。
本作は2013年にリリースした『Themes』以来となる3作目。活動拠点であるワシントンDCにて2014年から2016年にかけて録音した本作は、作曲、プロデュース、ミックスまですべてをRory本人が行っている。マスタリングは数々の作品を手掛けているNYのSalt MasteringのPaul Goldが担当。
Tychoでも存分に発揮されている持ち前のタフ且つリズミカルなドラミングに、レトロ/ヴィンテージ・テイストのカラフルなシンセやエレクトロニクスが絶妙の低音やリヴァーブに彩られながら浮遊する、メロディックでグルーヴィな世界観はそのままに、エモーショナル且つダイナミックなテイストが増し、さらに彩り豊かなサウンドへと昇華している。ギターなどの生音のオーガニックな質感も効果的に加味され、様々なエレクトニック・ミュージックのエッセンスにポストロックが融合していくかのようなドリーミーな高揚感に引き込まれる。Tychoの新作『Epoch』に共振する部分も多々あるので、是非合わせてお聴きになっていただきたい。
---
All songs written, produced, & mixed by Rory O'Connor.
Mastered by Paul Gold at Salt Mastering.
Recorded in Washington, DC between 2014-2016 by Rory O'Connor with the invaluable help and support of Audrey Melton, Scott Hansen, Zac Brown, Alexander King, Martin Reisch, Anthony Gallo, Richard Howard, Evan Napala, Qi Shen, and the Wikipedia Creative Commons.
---
TRACK LIST:
01. ADIZ
02. Tonopah Gothic
03. Rosencroix
04. Harbinger Group
05. The Work
06. ZEVZ
07. Dead Drop
08. Tacit Blue
09. Rendition
10. Theme from "Diego Garcia"
11. Ask Me Anything!
12. Redacted (Bonus Track)