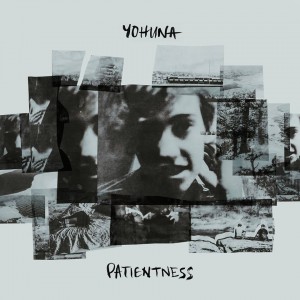 Artist: Yohuna
Title: Patientness
Cat#: ARTPL-080
Format: CD / Digital
解説:清水祐也 (Monchicon!)
※歌詞・対訳付き
※日本のみでCD化
※ボーナス・トラック3曲収録
Release Date: 2016.09.14
Price(CD): 1,900 yen + 税
---
Owen Pallettが共同プロデュース&全面参加!
まるでCocteau Twins x Julia Holter!? 夢幻のベッドルーム・ドリーム・ポップの傑作が誕生!
ブルックリンの女性ソングライター、Johanne Swansonによるソロ・プロジェクト、Yohunaの待望のデビュー・フル・アルバム!

ウィスコンシン州出身で、様々な土地を渡り歩き、現在はニューヨーク、ブルックリンを拠点に活動している女性ソングライター、Johanne Swansonによるソロ・プロジェクト、Yohunaのデビュー・アルバムが完成。
彼女はまず2011年にEP『Revery』を50本限定のカセットにてリリース。その後Pete Lymanにリマスターされ、Art Fagから7インチ再発されたことで早耳のインディ・リスナーの間で話題となった。
本作『Patientness』は前述のEPから約5年を経て遂にリリースされるファースト・フル・アルバムである。共同プロデューサーにOwen Pallett(演奏でも多数参加)を迎え、マスタリングはリリース元のOrchid TapesのオーナーであるFoxes in Fictionが担当。
冒頭から幻想的なムードが立ちこめ、ノスタルジックでドリーミーなシンセの音色やリリカルなギターの音色がレイヤードされ、美しいヴォーカルが融合していき、たおやかなメロディと浮遊感に満ちたそのサウンドは聴き手を夢幻の世界へと誘う。Cocteau Twins〜Julia Holter〜Julianna Barwick〜Foxes in Fiction〜Pure Xなども彷彿とさせるアトモスフェリックな音像の中で、時にはジーザス・アンド・メリー・チェインを彷彿とさせるような歪んだギターも刻まれるなど、実験的且つ音響的なアクセントが随所効いている。アンビエント、シューゲイザーなどのエッセンスも孕むベッドルーム〜ドリーム・ポップ・サウンドであるが、多くのものとは一線を画すマジックを感じさせる傑作である。
また、日本盤に収録のボーナス・トラックの3曲も確定。Yohunaの盟友で、昨年The Go! Teamの最新作の楽曲にフィーチャーされたことでも話題となった女性シンセポップ・アーティスト、Emily Reoとの共作曲も収録されております。
---
TRACK LIST:
01. Lake
02. The Moon Hangs In The Sky Like Nothing Hangs In The Sky
03. World Series
04. Creep Date
05. Golden Foil
06. Apart
07. Steel Sinks
08. Badges
09. Patientness
10. Badges (Boring Ecstasy version) *
11. Para True *
12. Teach You (ft. Emily Reo) *
* = Bonus Track
Written, arranged, and performed by Yohuna.
Yohuna is Johanne Swanson.
Adelyn Strei sang, played guitar, and co-wrote "Golden Foil".
Felix Walworth played drums.
Emily Sprague played mellotron.
Warren Hildebrand played bass.
Owen Pallett played a lot of things.
Production and engineering on "Creep Date" by Jake Yuhas and Miles Coe.
Produced by Yohuna and Owen Pallett.
Engineered by Owen Pallett and Mark Lawson.
Mixed by Owen Pallett and Warren Hildebrand.
Bonus Tracks produced by Emily Reo.
Mastered by Warren Hildebrand.
Design by Brian Vu.