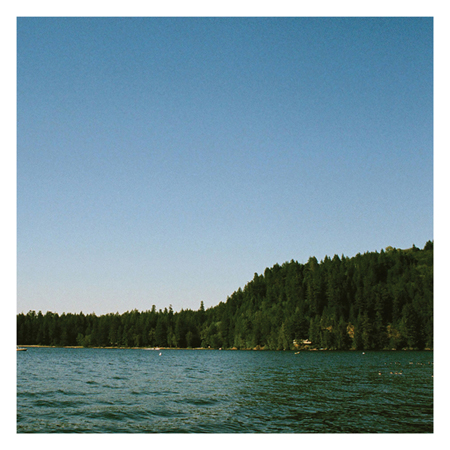 Artist: TEEN DAZE
Title: Four More Years + Tour EP
Cat#: ARTPL-023
Format: CD
※正方形紙ジャケット仕様
Territory: Worldwide
Release Date: 2011.12.14
Price(CD): 2,000yen + 税
---
必殺キラー・チューン"Shine On, You Crazy White Cap"収録!
カナダはバンクーバー発、Washed OutやToro Y Moi、Memoryhouse、Blackbird Blackbird等に続くチルウェイヴ〜シンセ〜エレクトロニック・ローファイ・ポップの才人、JamisonによるTeen Dazeが、デジタル(カセットでも限定リリースされたが現在は廃盤)でリリースし、ネット界隈を中心に話題となっていたEP『Four More Years』(2010年作)に、2011年夏のツアー限定でリリースされていた『Tour EP』をプラスして遂に待望のCD化!

2011年にリリースした『A Silent Planet』が好評の、カナダはバンクーバー発、Washed OutやToro Y Moi、Memoryhouse、Blackbird Blackbird等に続くチルウェイヴ〜シンセ〜エレクトロニック・ローファイ・ポップの才人、JamisonによるTeen Daze!彼がデジタル(カセットも限定でリリースされたが現在は廃盤)でリリースし、ネット界隈を中心に話題となっていた2010年のEP『Four More Years』に2011年の夏のツアーで限定リリースされていた『Tour EP』をプラスして遂にCD化! 2011年にリリースした最新EP、『A Silent Planet』では重なり合う浮遊感に満ちたシンセ〜エレクトロニクスにリヴァーブやディレイに塗れた幽玄的でソフトなヴォーカルが溶け込んでいく白昼夢 のような音世界を繰り広げていましたが、『Four More Years』はぐっとビートやシンセの輪郭が際立っていて、ダンサブル且つ軽やかなエレクトロニック・シンセ・ポッ プ・サウンドを形成しています。もちろんセンチメンタルなメロディや幽玄的なヴォーカルの使い方は絶妙です。何よりポイントはもはや チルウェイヴ・クラシックとして絶大な支持を受け、Teen Dazeの代表曲とされているトラック「Shine On, You Crazy White Cap」(6曲目)が収録されていることです!カラフルなシンセとダンスビート、ブリージングなメロディとヴォーカルによるこのトラックは珠玉の完成度で す!『Tour EP』は2011年の夏のツアー限定でリリースされた作品で、『Four More Years』と同系のサウンドですが、こちらの方が少しアトモスフェリック且つロマンティックな趣があり、浮遊感とリズムのバランスが巧みで引き込まれま す。本作は2作をまとめたものですが、比較的アッパーな『Four More Years』からチルな『Tour EP』へ流れていく感じはアルバムの構成上非常にマッチしています。チルウェイヴ/グローファイ/シンセ・ポップからシューゲイザー〜ドリーム・ポッ プ、ポストロック〜エレクトロニカ〜アンビエント系のリスナーにまで受け入れられる作品です。
---
This CD is combined two EPs
Four More Years:
Sometimes things go easier than they should. Sometimes, it's sunny out, and it feels like summer, but it's the middle of February. Sometimes, you wake up and realize how much good you have in your life. Sometimes you just want to fall asleep to something that reminds you of falling asleep on the beach.
Four More Years is a blending of these things. It's a soundtrack, it's its own narrative. It doesn't shy away from noting its influences, and yet it brings something new to the table. It's a chillwave, glo-fi, dance, electronic, soul, sample-heavy, reverb-drenched record.
This record was meant to be something that brought positivity to the listener. This is a record that is meant to encourage love, relationship, and at the same time, it's just a dance record. Either way, it's meant to put a smile on your face, and is to be enjoyed with summer vibes in mind.
Tour EP:
All of these songs were written and released in the summer of 2010, and this EP was sold physically as a tour only exclusive in July 2011.
---
TRACKLISTING:
1. Four More Years
2. Gone For The Summer
3. Neon
4. Around
5. No Regrets
6. Shine On, You Crazy White Cap
7. Saviour
8. Spin Around, Go Ahead
9. Driving Home From The Beach (The Feeling Of)
10. Gone For The Summer (Part Two)
11. Our Parents
12. June 21
13. Space Cowboy
14. Cultus Lake
15. Starscream Dream
16. For Paulina
17. Hard Times/Good Times