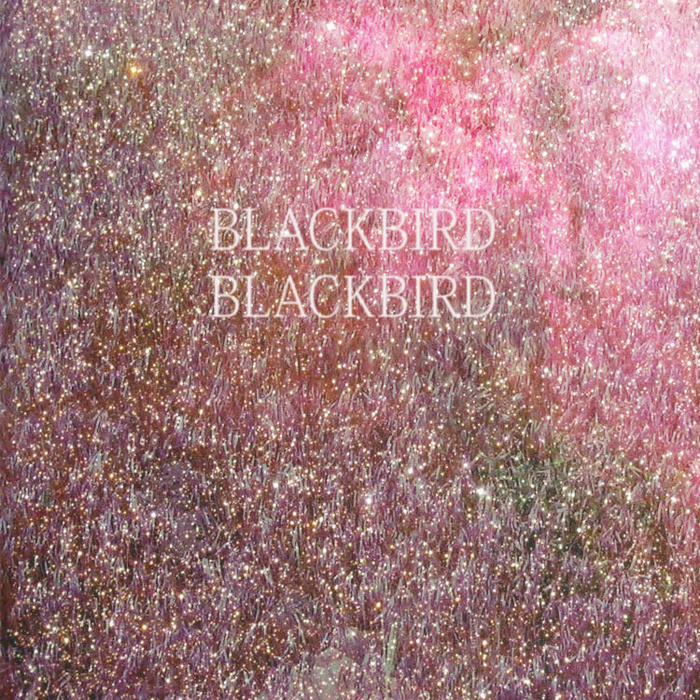 Artist: BLACKBIRD BLACKBIRD
Title: Summer Heart
Cat#: ARTPL-015
Format: CD (worldwide)
※ボーナス・トラック収録
※解説・歌詞対訳付き
Release Date(CD) : March 2nd 2011
Price(JP): 2,200yen + 税

---
WASHED OUT以降のチルウェイヴ・シーンに、遂に真打ち登場!カリフォルニアはサンフランシスコで活動する若干23歳のドリーム・ポップ・ワンダーキッド、 Mikey Sandersによるソロ・プロジェクト、BLACKBIRD BLACKBIRD!デビュー作「SUMMER HEART」!PLANCHAからワールドワイド・リリース決定!2011年を席巻すること間違い無し!

WASHED OUT以降のチルウェイヴ・シーンに、遂に真打ち登場!カリフォルニアはサンフランシスコで活動する若干23歳のドリーム・ポップ・ワンダーキッド、 Mikey Sandersによるソロ・プロジェクト、BLACKBIRD BLACKBIRDのデビュー作「SUMMER HEART」!
独特のカットアップ手法を駆使し、ミニマル、クラシカル、フォーク、プログレなど様々なエッセンスを取り入れつつ緩やかに切り崩し、軽やかでリズミックなビートの上で、ドリーミーでサイケデリックな世界を描き出す。まるでゆったりとした白昼夢のようで、じわじわと引き込まれていきます。ヴォーカルの使い方も実に効果的で、幻想的なエフェクトがかかった、美しく滑らかなソフト・ヴォーカル(女性ヴォーカルもフィーチャー)はサウンドにより一層の浮遊感を与えています。
シンプルながらバリエーション豊富なビートを核に、カラフルな生音サンプリングとキラキラとした電子エフェクト、スペーシーなシンセ、溶け込むような幽玄的なヴォーカルが渾然一体となり、Washed Out, Baths等のチルウェイヴ~グローファイからSchool of Seven Bellsのようなシューゲイズ~エレクトロニック、さらには昨今のビート・シーンにまで共振し、鮮やかに横断する最新型ドリーム・ポップ!2011年を席巻すること間違い無しのサウンドです!CDはPLANCHAからワールドワイド・リリース!ボーナス・リミックス・トラックを2曲収録です!
---
Born 22 years ago in Miami Florida, but now residing in Los Angeles California, Teams (aka Sean Bowie) first started writing and recording music at the age of 16, with his first digital release 'Catch Pool' coming in the summer of 2010. Two further releases followed, the gloriously tranquil yet toweringly powerful 'We Have A Room With Everything' and a collaborative project alongside the UK based producer Star Slinger entitled 'Teams vs. Star Slinger' on the Mexican Summer imprint. It was this EP that really demonstrated just how versatile, innovative and exciting Teams could be, with a collection of vinyl samples reworked and slotted into a matrix of hip hop beats with a sophisticated electronic flavour.
His debut album 'Dxys Xff' was released in April 2011 through AmDiscs and it cemented Teams's reputa- tion as one of the most exciting underground producers of the moment. A complete melting pot of lush beats, ambient melodies and vast soundscapes that drag you into the shadows then put you into a trance.
---
Blackbird Blackbird (formerly Bye Bye Blackbird) is a prolific dream pop musician from San Francisco, California.
In 2010, Blackbird Blackbird, a.k.a. Mikey Sanders has been written about several times as a most-blogged-artist on The Hype Machine, and risen to prominence due to his constant stream of high-quality recordings.
A literature major at UCSC, Sanders has incorporated his love for contemporary art, philosophy, literary theory and William S. Burroughs-esque cut-up techniques to break down genres and collapse the formative model for perceiving pop music. His blend of experimental pop is randomly blissful,–psychedelic wisps of imagination collide with structured, hierarchical modes of classification such as pop, classical, folk, and progressive music. In short, Sanders blends his own creative imagination with old formations of genre to create something new and original.
In interviews, the 23-year-old Mikey has discussed growing up highly influenced by My Bloody Valentine, Slowdive, M83, Joy Division, and New Order. His music and style are unique, experimental and unclassifiable.
"Blackbird Blackbird – Summer Heart: suction, submersion, concentration-enhancing concave beats and warm streaks of chill-haze. 8/10"
— Drowned in Sound
"Sanders is adept at creating starry gems of considerable calibre."
–Nialler9
"Sometimes it is hard to believe that Mikey Sanders, aka San Francisco dream pop wunderkid Blackbird Blackbird, has only been active since the beginning of 2010. With a slew of EPs, a full length (re-recorded with the obligatory extra remixes and mind *** cover art) and seemingly more coming every other week –he's been a busy man. Though back in March, when still known as Bye Bye Blackbird, Sanders was little more than another artist with a four track EP and a "chillwave" tag slapped onto him. A name change and a few "Most Blogged Artist" tags later via The Independent UK things changed."
–Sputnik Music
"Summer Heart doesn't overstay its invitation but rather is a delectably sweet collection of soft dream-pop songs with strong holds in minimalist house (think early Saint Etienne), M83's first proggy progressions (in much less time) with a shoegazer's penchant for washed vocals. Sanders envelops his guest vocalists (or at times presumably himself) in lush, key heavy bedroom tunes akin to a Washed Out or Memory Tapes. But unlike his peers and usually for the better Blackbird's recordings always possess a level of polish unseen in many of his peers riding the chillwave."
–Sputnik Music
"The San Franciscan one-man-band offers up a host of cool, calm and dreamy tracks which are delectably concise and beautifully constructed."
–In Your Speakers
"If you're interested in doing some quality day dreaming then look no further. The sweet, synth-pop melodies of Blackbird Blackbird will get you there in no time. This San Francisco-based producer has a knack for crafting smooth, dreamy landscapes through his use of soft vocals, uplifting melodies, and catchy hooks."
–Indie Shuffle
"The tunes on Summer Heart aren't about hazy nostalgia, but instead, tracks like 'So Sorry Girl' and 'Ups and Downs' are crisply here and now."
–Musical Pairings
---
TRACKLISTING:
1. Blurred Lines 01:06
2. Summer Heart 02:58
3. Pure 02:21
4. Happy High 01:53
5. Hawaii 02:10
6. Sunspray 02:24
7. Ups & Downs 02:37
8. Heartbeat 01:48
9. Let's Move on Together 01:35
10. So Sorry Girl 02:17
11. Aura 02:58
12. Kings 01:25
13. Avalanche 02:19
14. Dreams I Create 02:20
15. I'm Feeling Hazy 1:49
16. We Have to Know 2:11
Bonus:
17. Hawaii (Sunvisor Remix)
18. Avalanche (Star Slinger Remix)
http://www.myspace.com/byeblackbird
ポップでドリーミー。若きサウンド・クリエイター、ブラックバード・ブラックバードがデビュー・アルバム をリリース。インタビューも掲載です。 – http://bit.ly/geKhgV

— けてぃっく (@Qetic) 2011, 3月 11